Gastenboek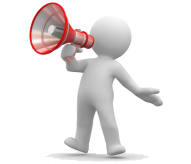 Deel uw ervaringen, meningen en of opmerkingen in ons gastenboek.
En maak kans op een kortingsbon van 10 tot 40 procent op de aankoop van uw kunststof kozijnen.
Afhankelijk van uw bestelling kan dit al gauw oplopen tot honderden euros voordeel !
Uw naam
De gewenste naam boven het bericht.
Uw email
Uw e-mailadres zal niet worden gepubliceerd.
We hebben het alleen nodig om u op de hoogte te stellen als u heeft gewonnen.
Uw bericht
U mag hier alles schrijven wat er maar in u opkomt zolang het maar over onze kunststof kozijnen of onze website gaat.
Voor vragen mbt bestellingen kunt u dit formulier gebruiken.
De berichten zullen eerst worden gecontroleerd op grof taalgebruik en of spam.
Schrijft u in net taalgebruik en vermijd u het spammen van weblinks, dan plaatsen wij het bericht en maakt u ook kans op zo een handige waardebon !