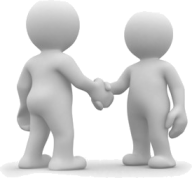 Werkzaam met kunststof kozijnen? Dan bent u aan het juiste adres !
Bent u timmerman, aannemer, architect, zzp-er, klus- of bouwbedrijf, of bent als bedrijf op een andere manier werkzaam met kunststof kozijnen? En heeft u interesse om uw huidige werkzaamheden uit te breiden met kunststof kozijnen?
Dan bent u bij ons aan het juiste adres! Speciaal voor bedrijven die werkzaam zijn of willen zijn met kunststof kozijnen kunnen wij aangepaste prijzen hanteren. Tevens kunnen wij u als bedrijf voorzien van diverse promotiemiddelen om uw klanten nog beter te woord te staan en u te assisteren bij het maken van een keuze voor de klant.
Indien u zich hieronder registreert zullen wij uw aanmelding controleren en heeft u binnen 24uur een reactie en zal uw korting worden weergegeven. Daarna is het mogelijk om direct te bestellen vanuit de webshop met uw eigen prijzen. Kunt u niet in
de webshop
vinden wat u zoekt? Twijfel dan niet en laat ons de
offerte
voor u maken.
Heeft u al een account? Dan kunt u hier inloggen.